And not just back for another year, but back in form. If you've been visiting Books in the City over the years, you may recall -- and perhaps you even shared -- my recurring disappointment during the last few editions of the prize with how the surest road to the shortlist seemed to have become the gleeful, not to say calculated, brandishing of the scatological, which I ranted on about in
Winning with Poo: thoughts on the Diagram Oddest Title Prize 2014
, and
Hunting the oddest book title
the year before.
But today, Diagram Prize, may I offer my compliments on your having dusted off your founding principles of discovering the unabashed, unlaboured odd title, and taking it out for a night on the town -- not a
Diner de Cons (Dinner of fools)
either, more of a
Roman Holiday,
you know, the girl who had never been on a Vespa, never eaten ice-cream on the street, who gets her day in the sun before returning to her daily grind, well, so to speak, she
is
a princess.
Even the title of the
article
with which The Bookseller, the organisers of the prize, announced the shortlist shows more finesse than in many a year. "Nether regions and pavements hot on Diagram Prize shortlist", it read. And here it is:
The Diagram Prize shortlist
1. Nature's nether regions: what the sex lives of bugs, birds, and beasts tell us about evolution, biodiversity, and ourselves by Menno Schilthuizen
(Viking)
"Researching private parts was long considered taboo," says the publisher's description, "but scientists are now beginning to understand that the wild diversity of sex organs across species can tell us a lot about evolution". You have to love that 'wild'.
2. Advanced Pavement Research: Selected, Peer Reviewed Papers from the 3rd International Conference on Concrete Pavements Design, Construction, and Rehabilitation, December 2-3, 2013, Shanghai, China
edited by Bo Tian
(Trans Tech)
These academic papers from a two-day pavement symposium are not available at the library.
3.
The madwoman in the Volvo : my year of raging hormones
by Sandra Tsing Loh
(Norton)

"A memoir of the menopause". Readers in the Central City, Grey Lynn, St Heliers and Devonport (two in Devonport) are currently enjoying this book by an American comedian who is here to tell us (the catalogue summary says) that "it does get better". Yes, after you have to write off the Volvo, they give you a room in the attic.
4. Where do camels belong? The story and science of invasive species by Ken Thompson
(Profile Books)
Dr. Thompson, a lecturer in the Department of Animal and Plant Sciences at the University of Sheffield who also writes regularly on gardening for the Daily Telegraph, and not one to clamour for attention, uses chapter headings such as "Two rather unsuccessful theories", followed by "A slightly better theory", before working up to "The strange tale of the harlequin ladybird" and "Japanese knotweed: lice to the rescue", followed by a plunge into the downright controversial (and, let's just say it, seriously interesting) "Five myths about invasions (#1 Alien invasions reduce biodiversity and ecosystem function ; #2 Alien species cost us a fortune ; #3 Aliens are always to blame ; #4 Aliens are out to get us ; #5 Aliens are bad, natives good).
5. Divorcing a Real Witch: For Pagans and the People That Used to Love Them by Diana Rajchel
(Moon Books)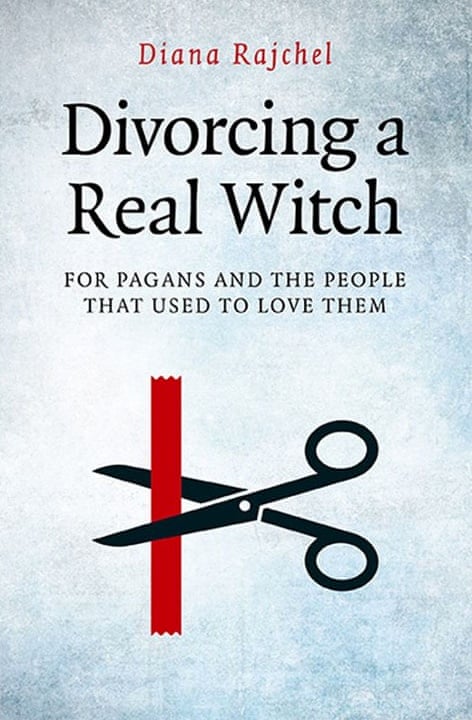 Photo: The Guardian
As the title says, it's for real, a "practical guide for ending Pagan relationships", says The Bookseller. The library doesn't have this, but I have asked if we can purchase a few copies, or at least one for Waiheke. Diagram Prize Coordinator Tom Tivnan of The Bookseller commented "Along with its real-life applications for those who have loved and lost in the Wiccan community,
Divorcing a Real Witch
could also serve as a guidebook for Harry Potter fan-fiction writers who are focusing on the statistically inevitable end of the marriage of Hermione Granger and Ron Weasley".
6. Ugly Wife is Treasured at Home by Melissa Margaret Schneider
(Potomac)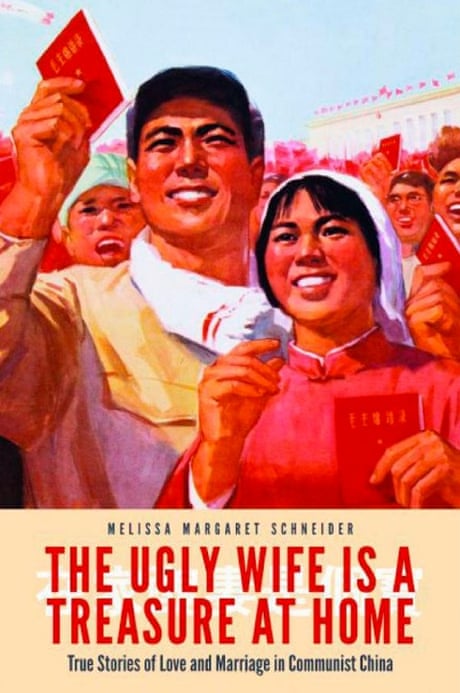 photo: The Guardian
Besides its title, another odd thing about this book (which we also don't have, but will definitely get as soon as it's available through our suppliers) is that while The Bookseller calls it "An exposé of love and sex under Maoist rule in China",
The Guardian
decided to describe it as "Love, marriage and life for ordinary citizens during China's cultural revolution". Says Tivnan, "
The Ugly Wife is a Treasure at Home
is a sentiment which will perhaps resonate with many readers—if they travelled back to the 1950s."
7. Strangers Have the Best Candy by Margaret Meps Schulte
(Choose Art)
Subtitled,
How talking to strangers leads to a life of crazy adventure and lasting friendship
.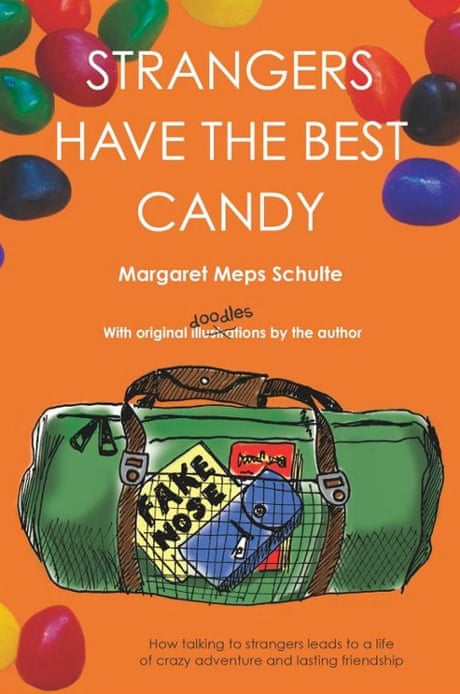 Photo: The Guardian
I'm not sure I see the oddness in this one, but I wouldn't be a good judge. Talking to strangers is one of my most -- I'm not going to say 'favourite', perhaps 'inevitable' is the word I'm looking for -- experiences. I will say that the author left something out -- the amazing things you learn. What's candy compared to the tidbits of knowledge you can pick up from strangers? Sometimes more than tidbits, from the philosopher on the bus who told me the story of David on his deathbed instructing Solomon "Do not let his gray head go down to the grave in peace", to the guy who told us about the most beautiful and secret beach in the Peloponnese, to the woman in the supermarket who told me how to make brussel sprouts delicious. Don't ask me to judge the relative importance of these!
But speaking of judging...

"Which of these books is worthy of the accolade for oddest book title of 2014?" asks The Bookseller.
Yes, because the Diagram Prize is decided by public vote. Vote for your favourite now at
We Love This Book
!